Here I am, Dr. Sarah Brotsky!
Willing to BE all of ME, inviting you to BE all of YOU… how does it get any BEtter?!
So I recently had a dear friend provide me a very humbling description of what she called, "The Dr. Sarah Brotsky Experience" (literally quoting her, lol! 😉).
This is what she wrote:
"Dr. Sarah Brotsky is a refreshingly relatable, radically positive go-to guru for Gen Zs and millennials.
A fearless, fully conscious, non-judgmental breath of fresh air psychologist, Dr. Sarah keeps it simple, cuts to the chase, and resonates energetically with her audience.
By fostering authentic creationships, she provides practical tools to clear personal drama-traumas, crush perceived inadequacies, choose limitless lives, and TURN PROBLEMS INTO POSSIBILITIES.
The Dr. Sarah Experience encompasses living consciously, embracing everything, judging nothing and empowering fulfillment seekers to fully own who they are now and who they would like to be in the future.
As a spokesperson and influencer, Dr. Sarah uses her videos, podcasts, social media and other multimedia platforms to facilitate change at the "speed of space."
~ CK
So I'm told that no website would BE complete without an official BIO of it's creator? 😉
Dr. Sarah Brotsky
An energetic, effervescent embodiment of conscious living, Dr. Sarah Brotsky is a clinical psychologist who taps into energy to help people clear perceived challenges, cope effectively and create desired outcomes.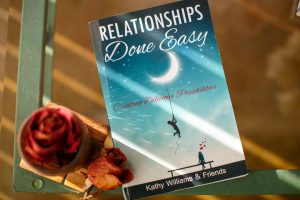 She has spent 20 years encouraging and empowering individuals and the masses to recognize and reclaim their authentic selves.
Dr. Sarah is an Access Consciousness® certified facilitator and published author in the international best-seller, Relationships Done Easy: Creating Delicious Possibilities. Available Here.
She has appeared on national radio and television shows, cohosted a radio program for teens and was the host and creator of the blog talk radio show, Let's Talk About It! With Dr. Sarah.